Wayne Kramer
There's a photo of Doug on his website as a young boy with his Hofner bass. It's 1967, I believe. In my memory, that's the fellow I met at the Grande Ballroom in Detroit just a year later when the promoter Russ Gibb had asked me to meet a young musician to see if I thought he had what it took to make it in music. Not being an authority on the subject didn't stop me from agreeing and so Doug and I met in the dark, empty ballroom one afternoon when I was up there rehearsing the MC5. We had a nice talk about bands and guitars.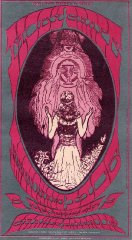 It was clear to me that Doug had the necessary prerequisite for a life in the arts. He had an unshakable belief in himself and boundless enthusiasm for music. He expressed his absolute love of being in a band and writing his own songs. He was obsessed with guitars, and amps, and all the trivia that goes along with them. He was an over-the-top fan of the first wave of British rock groups (as were we all). I think he stayed true to this love his entire life.
I reported back to Russ that the kid would be fine. If you don't love music more that almost everything else in your life, you can't survive in it. It's just too hard. Doug was fortunate that success came at the right time for him. Not too early, but not too late.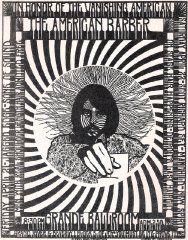 There's a trap that can come along with fame and money that's almost impossible to avoid, especially if you've had to work hard for your successes. The trap is that this is a cyclical business and it eats its young. One day you're the golden boy, and everybody loves you and the next day you're out of favor and there's a new golden boy or girl that has taken your place. Then the steel jaws of the trap close on you and you look for something to kill the pain.
Doug was a unique musician but an all too human being. He crashed and burned. But out of the embers emerged a new Doug Fieger. He found a set of ethics and moral principles that he could build a real life on. Not a show business image, but a life with moments of real meaning and at least a degree of fulfillment in it. And that's when he came back into my life 30 years later. We had a mutual friend in Bob Timmins and, early on, Doug would call me just to talk. He and Bob knew I was in trouble and they reached out to me. They double-teamed me. I was intrigued with both of them, my old music buddy and his pal, the ex-con. They wouldn't argue with me and I was looking for an argument. They both just showed me kindness, support and affection without being sappy or condescending. They showed me a way out and I took it.
I remained close to both Doug and Bob through death's door and they're both still with me today.
Some say life is too short and that would be true of both Bob and Doug's lives. They both had so much more to give. But we don't usually get to decide these things. All I know is Doug came into my life early and left my life early. And I'm so much the better for the time spent with him in between.
Wayne Kramer, Los Angeles, Nov. 15, 2010