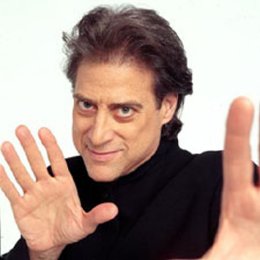 Richard Lewis
My wife and I watched in awe as Doug and the Knack blew the roof off of the jammed House of Blues on Sunset a few years back . Although having never seen him perform live, I wasn't surprised that every atom in his body was rock & roll ready; in many ways, just as he displays his vigilance with sobriety while simultaneously battling other diseases, all the while setting a wondrous example for people, (especially to recovering addicts like myself) helping us realize how possible it is to live a spiritual life with dignity and grace after coming out of the darkness no matter what life has in store for us.
For years and years I have had so much fun rapping with iconic Doug about other rock groups. Unlike many artists who keep their praise of others in their field to a minimum or at least the conversations short, Doug seems to love to heap praise on others he loves or especially those who influenced his own work.
Procol Harum,  a group I always loved and whose brilliant duo of Gary Brooker and Keith Reid have become friends of mine, was the topic one night. Doug loves Procol Harum. Doug practically sang the entire "In Held Twas I" 17 minute plus track from the album, "Shine on Brightly," word by word, and then vocally did favorite Robin Trower licks. He is so purely in love with all of rock & roll that is authentic to him and seemingly has no ego when describing other bands and their songs.
It's rare. Very rare. That said, since I consider Doug Fieger an angel on earth nothing he ever does surprises me. His strength and faith and friendship are Herculean and his impact on me and so many is mind-blowing.
I can't imagine having the life I have now without Doug in my life.