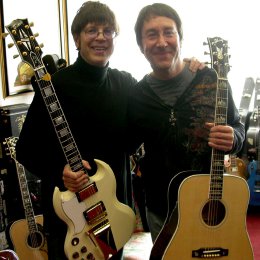 Elliot Easton
Doug was my best friend. There are only a small handful of people in this world who even know what the hell I'm talking about in all matters of life and pop culture.
He helped me to (re)learn how to live. He may have also saved my life, but what I miss most is arguing with him over who played lead guitar on the B-side of "You Really Got Me".
This may sound trivial but it was what we lived for (sort of, don't get carried away), and I cannot believe how much I miss him.