Discography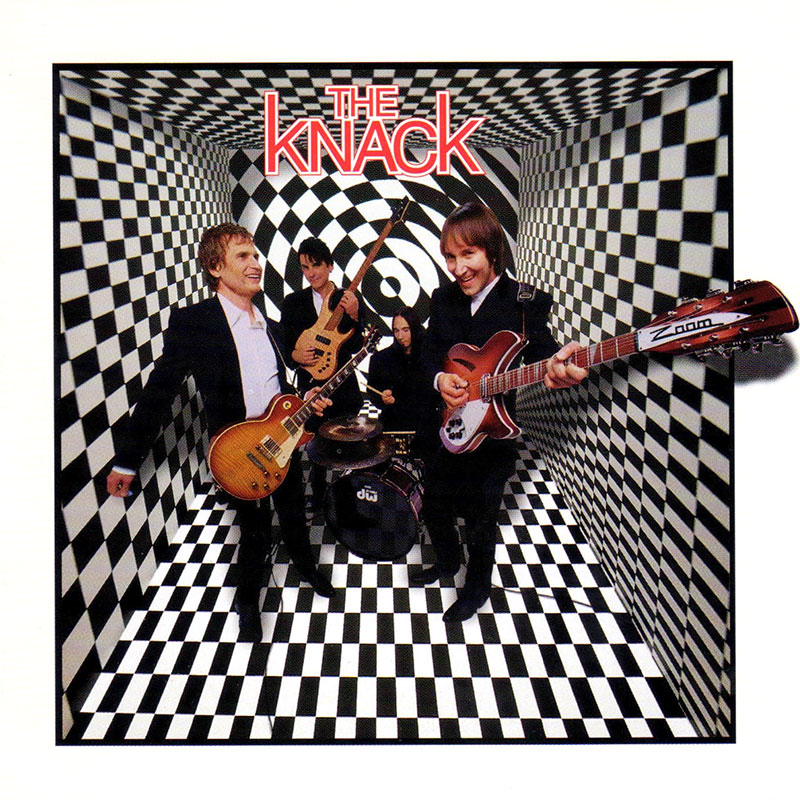 Released 1998
Rhino 75290
Produced by Doug Fieger & Richard Bosworth
Doug Fieger: Lead Vocals, Rhythm Guitar
Prescott Niles: Bass Guitar
Berton Averre: Lead Guitar, Keyboards, Vocals
Terry Bozzio: Drums
Zoom
The Knack
Pop Is Dead (Fieger-Averre)
Can I Borrow A Kiss (Fieger-Averre)
Smilin' (Fieger-Averre)
Ambition (Fieger-Lynch)
Mister Magazine (Fieger)
Everything I Do (Connell-Fieger)
Love Is All There Is (Fieger)
Terry & Julie Step Out (Fieger-Averre)
Harder On You (Niles-Averre)
You Gotta Be There (Fieger)
Good Enough (Fieger-Averre)
In Blue Tonight (Fieger)
Tomorrow (Niles-Averre-Fieger)
(All In The) All In All (Fieger-Leiber)
Buy It Now:
A new book, The Grande Ballroom: Detroit's Rock 'N' Roll Palace, by Leo Early. Fans of The Knack and Doug Fieger will be thrilled to know that this publication will include photos and details about his first band, Sky, and his early days on the Detroit music scene.

On October 22, 2013, Midpoint Publishers will release The Rhino Records Story, by Harold Bronson... we are especially proud to note that Mr. Bronson has devoted an entire chapter to The Knack.

Even though the Knack have always been compared to the Beatles, they really were closer in spirit to early rockabilly (they even cover Buddy Holly's "Heartbeat" on Get the Knack)

Featured Song

Download Flash Player to listen to songs by Doug Fieger

I remember one gorgeous night when he picked up my old Gibson and serenaded me with every Beatle song I asked him to sing. It was breathtakingly beautiful, etched in my heart for eternity.