Discography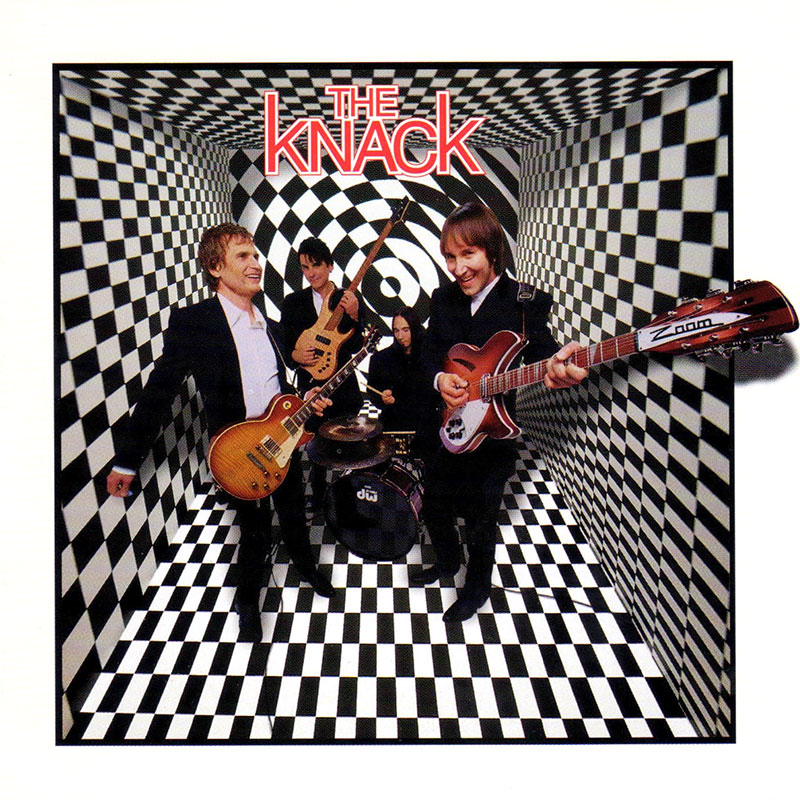 Released 1998
Rhino 75290
Produced by Doug Fieger & Richard Bosworth
Doug Fieger: Lead Vocals, Rhythm Guitar
Prescott Niles: Bass Guitar
Berton Averre: Lead Guitar, Keyboards, Vocals
Terry Bozzio: Drums
Zoom
The Knack
Pop Is Dead (Fieger-Averre)
Can I Borrow A Kiss (Fieger-Averre)
Smilin' (Fieger-Averre)
Ambition (Fieger-Lynch)
Mister Magazine (Fieger)
Everything I Do (Connell-Fieger)
Love Is All There Is (Fieger)
Terry & Julie Step Out (Fieger-Averre)
Harder On You (Niles-Averre)
You Gotta Be There (Fieger)
Good Enough (Fieger-Averre)
In Blue Tonight (Fieger)
Tomorrow (Niles-Averre-Fieger)
(All In The) All In All (Fieger-Leiber)
Buy It Now:
Richard Bosworth, who produced the digital releases of both Sky albums, Don't Hold Back and Sailor's Delight, was interviewed recently by Harvey Kubernik for the Record Collector News

To mark the first anniversary of Doug's passing we are releasing these newly discovered photographs taken during the early Knack days by his friend (and onetime neighbor), Frank Zinn.

The Knack Rock & Roll Is Good For You: The Fieger/Averre Demos is a record Knack fans have not only been waiting for, but will fully embrace.

Featured Song

Download Flash Player to listen to songs by Doug Fieger

There's a photo of Doug on his website as a young boy with his Hofner bass. In my memory, that's the fellow I met at the Grande Ballroom in Detroit...