Discography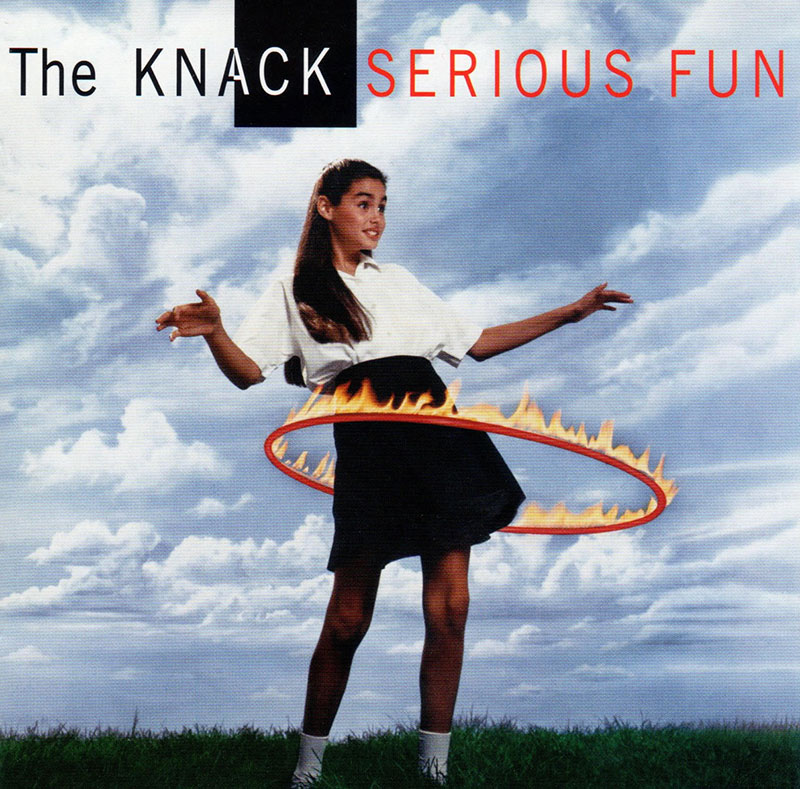 Released 1991
Charisma 91607
Produced by Don Was
Doug Fieger – Lead Vocal, Guitar
Berton Averre – Lead Guitar, Keyboards, Vocals
Prescott Niles – Bass Guitar
Billy Ward – Drums
Serious Fun
The Knack
Rocket O' Love (Fieger-Averre)
I Want Love (Fieger-Averre-Torpey)
Serious Fun (Fieger-Averre)
One Day At A Time (Fieger-Averre)
River Of Sighs (Fieger-Averre)
Let's Get Lost (Fieger-Averre)
Can Tickle (Fieger-Averre)
Shine (Fieger-Averre)
Won't Let Go/Aces & Eights (Fieger-Averre)
Body Talk (Fieger-Averre-Niles-Torpey)
(I'll Be Your) Mau Mau (Fieger-Averre)
Doin' The Dog (Fieger-Averre)
Buy It Now:
This February 14th it will, unbelievably, be one year since Doug broke on through to the other side.

We are thrilled to announce today that our efforts have paid off and Don't Hold Back and Sailor's Delight will be released online, worldwide, on April 12, 2011, on the Zen Records label.

We are proud to announce that the Doug Fieger Papers are now available for viewing at the Rock & Roll Hall of Fame Library.

Featured Song

Download Flash Player to listen to songs by Doug Fieger

I loved The Knack, Doug's writing and his onstage persona. It turned out, unknown to me, that he was a huge fan of my art.