Discography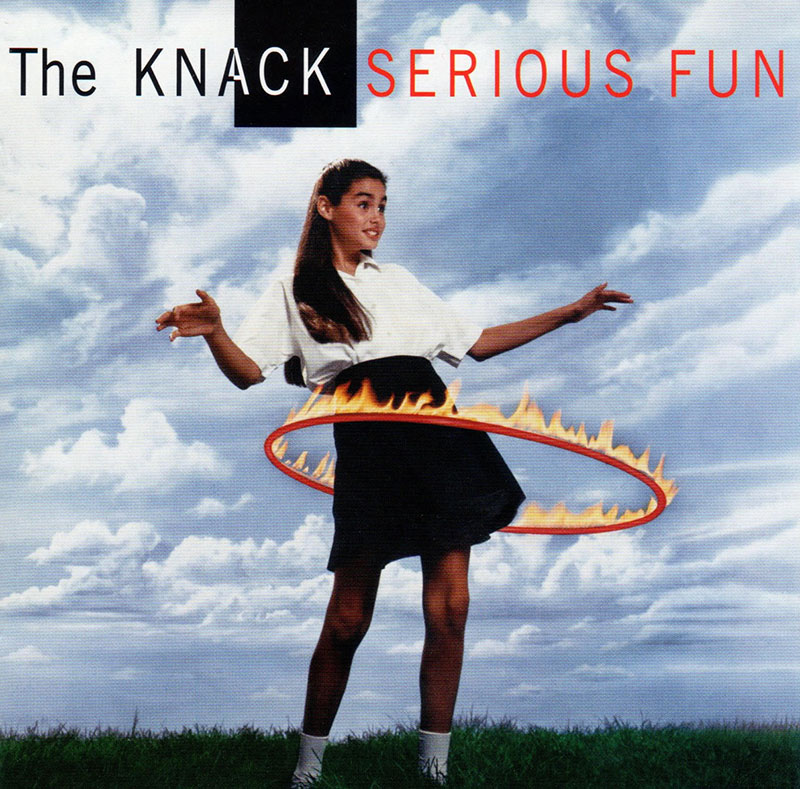 Released 1991
Charisma 91607
Produced by Don Was
Doug Fieger – Lead Vocal, Guitar
Berton Averre – Lead Guitar, Keyboards, Vocals
Prescott Niles – Bass Guitar
Billy Ward – Drums
Serious Fun
The Knack
Rocket O' Love (Fieger-Averre)
I Want Love (Fieger-Averre-Torpey)
Serious Fun (Fieger-Averre)
One Day At A Time (Fieger-Averre)
River Of Sighs (Fieger-Averre)
Let's Get Lost (Fieger-Averre)
Can Tickle (Fieger-Averre)
Shine (Fieger-Averre)
Won't Let Go/Aces & Eights (Fieger-Averre)
Body Talk (Fieger-Averre-Niles-Torpey)
(I'll Be Your) Mau Mau (Fieger-Averre)
Doin' The Dog (Fieger-Averre)
Buy It Now:
I'm happy to report that it's just the CD you'd expect from Mr. Fieger: lively, fun and smart from beginning to end.

Eight months after Fieger lost his long time battle with cancer, the Estate of Doug Fieger is releasing First Things First, a collection of the artist's songs never before available for digital download.

We have added a new section to our Home Page: Featured Song. Periodically we will be streaming selected tracks from Doug's catalog

Featured Song

Download Flash Player to listen to songs by Doug Fieger

I remember one gorgeous night when he picked up my old Gibson and serenaded me with every Beatle song I asked him to sing. It was breathtakingly beautiful, etched in my heart for eternity.