Discography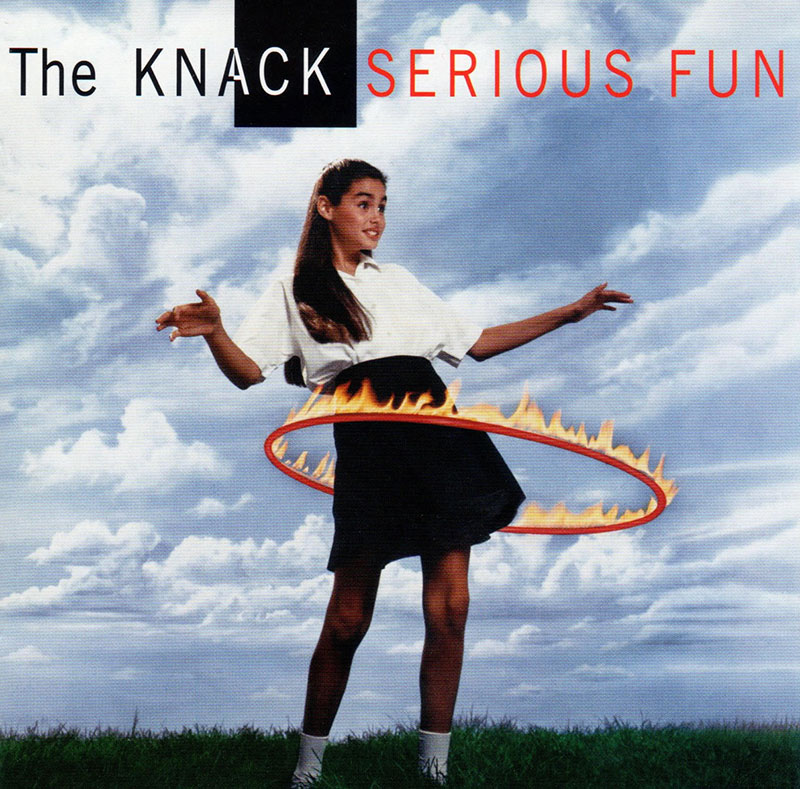 Released 1991
Charisma 91607
Produced by Don Was
Doug Fieger – Lead Vocal, Guitar
Berton Averre – Lead Guitar, Keyboards, Vocals
Prescott Niles – Bass Guitar
Billy Ward – Drums
Serious Fun
The Knack
Rocket O' Love (Fieger-Averre)
I Want Love (Fieger-Averre-Torpey)
Serious Fun (Fieger-Averre)
One Day At A Time (Fieger-Averre)
River Of Sighs (Fieger-Averre)
Let's Get Lost (Fieger-Averre)
Can Tickle (Fieger-Averre)
Shine (Fieger-Averre)
Won't Let Go/Aces & Eights (Fieger-Averre)
Body Talk (Fieger-Averre-Niles-Torpey)
(I'll Be Your) Mau Mau (Fieger-Averre)
Doin' The Dog (Fieger-Averre)
Buy It Now:
Besides tributes from the likes of Ringo Starr, Elliot Easton, Don Was and more, it [the website] makes Fieger's solo release, "First Things First," available digitally for the first time ever.

We have added a new section to our Home Page: Featured Song. Periodically we will be streaming selected tracks from Doug's catalog

Omnivore Recordings is changing distributors and will be going worldwide in June.Lots of incredible deals, including the Havin' A Rave Up and Rock & Roll Is Good For You CDs for only $5 each

Featured Song

Download Flash Player to listen to songs by Doug Fieger

doug fieger burst into my life on the first day of 8th grade, september 1965... he'd been expelled from a private school... and seemed determined to wave his freak flag high...