Discography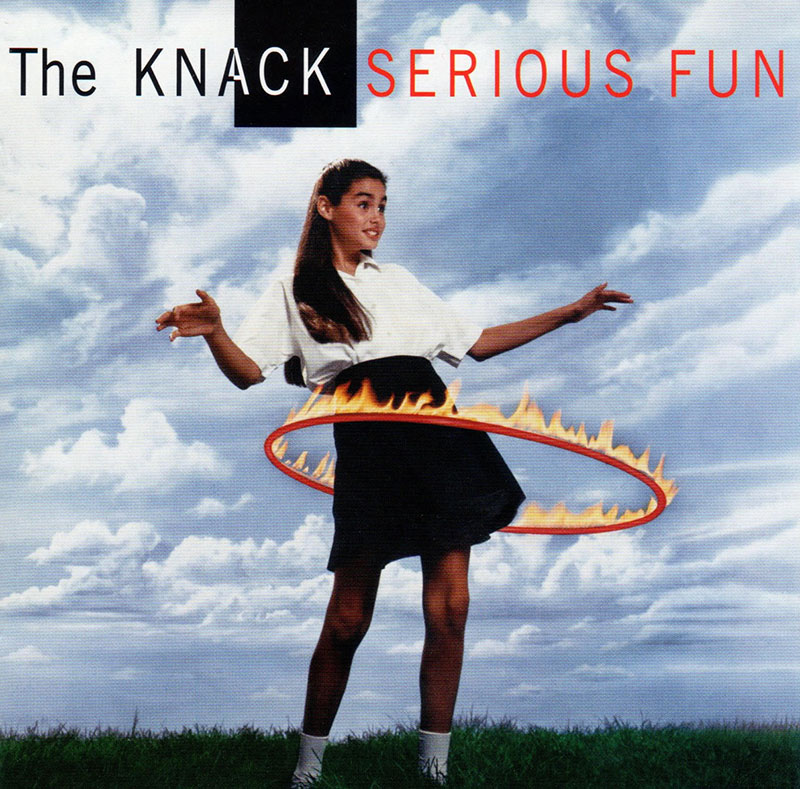 Released 1991
Charisma 91607
Produced by Don Was
Doug Fieger – Lead Vocal, Guitar
Berton Averre – Lead Guitar, Keyboards, Vocals
Prescott Niles – Bass Guitar
Billy Ward – Drums
Serious Fun
The Knack
Rocket O' Love (Fieger-Averre)
I Want Love (Fieger-Averre-Torpey)
Serious Fun (Fieger-Averre)
One Day At A Time (Fieger-Averre)
River Of Sighs (Fieger-Averre)
Let's Get Lost (Fieger-Averre)
Can Tickle (Fieger-Averre)
Shine (Fieger-Averre)
Won't Let Go/Aces & Eights (Fieger-Averre)
Body Talk (Fieger-Averre-Niles-Torpey)
(I'll Be Your) Mau Mau (Fieger-Averre)
Doin' The Dog (Fieger-Averre)
Buy It Now:
On May 19th, June 9th and July 14th, respectively, the fine folks at Omnivore will be releasing reissues of Zoom, Normal as the Next Guy, and Live From The Rock 'n' Roll Funhouse.

Now after twenty one years and having produced, recorded and mixed five Knack albums and an album for the group Mystery Pop with Doug… I jumped at the chance to work with Doug again.

Play On! Power Pop Heroes: Volume Three proudly featuring The Knack on its cover and a foreword by Berton Averre

Featured Song

Download Flash Player to listen to songs by Doug Fieger

Doug Fieger was a friend. Peace and Love, Ringo.