Discography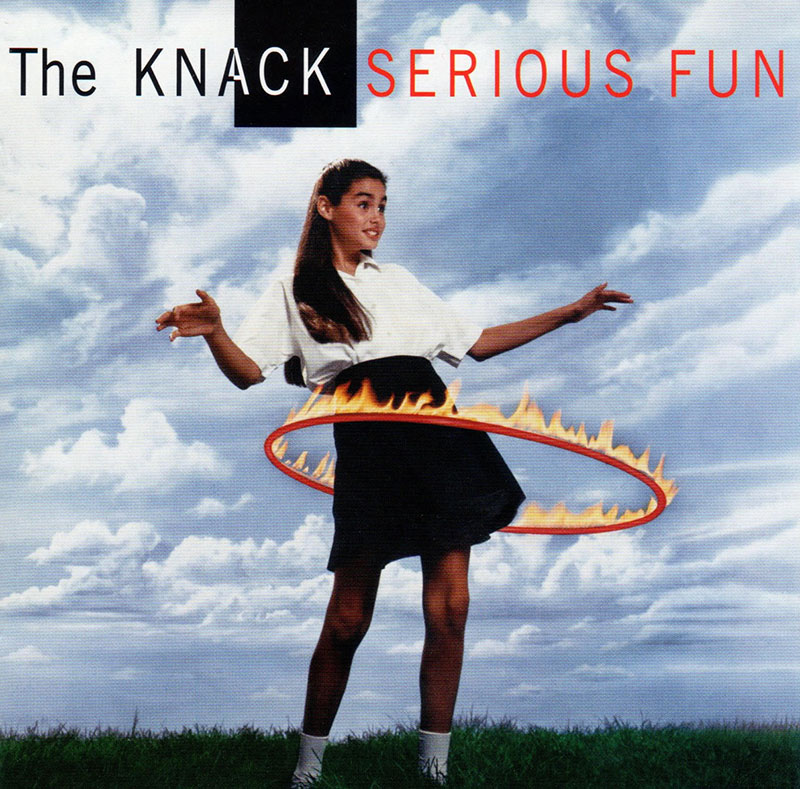 Released 1991
Charisma 91607
Produced by Don Was
Doug Fieger – Lead Vocal, Guitar
Berton Averre – Lead Guitar, Keyboards, Vocals
Prescott Niles – Bass Guitar
Billy Ward – Drums
Serious Fun
The Knack
Rocket O' Love (Fieger-Averre)
I Want Love (Fieger-Averre-Torpey)
Serious Fun (Fieger-Averre)
One Day At A Time (Fieger-Averre)
River Of Sighs (Fieger-Averre)
Let's Get Lost (Fieger-Averre)
Can Tickle (Fieger-Averre)
Shine (Fieger-Averre)
Won't Let Go/Aces & Eights (Fieger-Averre)
Body Talk (Fieger-Averre-Niles-Torpey)
(I'll Be Your) Mau Mau (Fieger-Averre)
Doin' The Dog (Fieger-Averre)
Buy It Now:
The Knack is proud to participate in the August 14th charity release of Joey's Song For Kids: Vol. 2 by donating a track on the CD, which raises funds for kids with special needs.

Now through December 30th you can get both Havin' A Rave-Up and Rock & Roll is Good For You for only $10 online at...

Erik Heemsoth, a contributor to National Rock Review, recently wrote the following article about Doug and the first group he recorded with, Sky:

Featured Song

Download Flash Player to listen to songs by Doug Fieger

There's a photo of Doug on his website as a young boy with his Hofner bass. In my memory, that's the fellow I met at the Grande Ballroom in Detroit...