Discography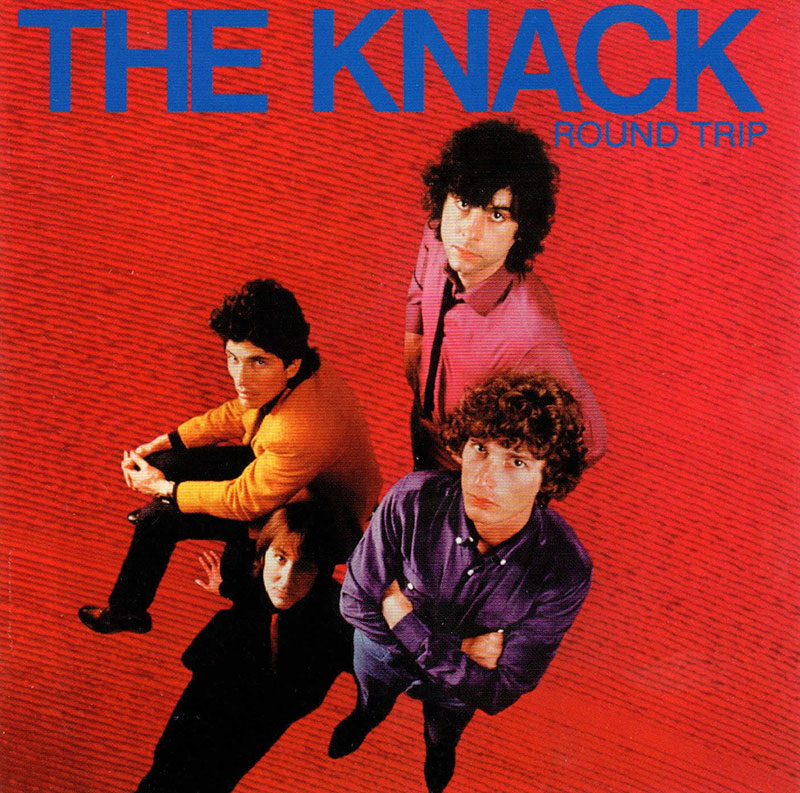 Released 1981
Capitol ST-12168
Produced by Jack Douglas
Doug Fieger – Lead Vocals, Rhythm Guitar
Berton Averre – Lead Guitar, Keyboards and Vocals
Bruce Gary – Drums and Percussion
Prescott Niles – Bass Guitar
Horns – James Pankow, Lee Loughnane, Walter Parazaider, Marty Greb, Tom Scott
Strings – Christine Gummere, Carol Buck, Christopher Finckel
Harmonica – Tommy Morgan
Pedal Steel – Sneaky Pete
Percussion – Bill Freesh, Peter Baynes, Jack Douglas, Bruce Ravid
Background vocals – Flo And Eddie, Mark Hudson, Judy Halpert, Bruce Ravid, Bill Freesh, Jeff Conroy, Peter Baynes, Deanna Conroy, Olympia DeCarlo, Nicole Boroda, Mark Volman, Fred Hostetler and Sharona
Round Trip
The Knack
Radiating Love (Fieger-Averre)
Soul Kissin' (Fieger-Averre)
Africa (Fieger-Averre)
She Likes The Beat (Fieger)
Just Wait And See (Fieger-Averre)
We Are Waiting (Fieger-Corey)
Boys Go Crazy (Fieger)
Lil' Cal's Big Mistake (Fieger-Averre)
Sweet Dreams (Fieger)
Another Lousy Day In Paradise (Fieger-Averre)
Pay The Devil (Ooo Baby Ooo) (Averre)
Art War (Fieger-Averre)
Buy It Now:
As part of an ongoing commemorative series of releases, the family of Doug Fieger is making available two albums by Fieger's first band, Sky.

Starting today through September 22, take advantage of incredible deals on CD & vinyl Knack releases.

On October 22, 2013, Midpoint Publishers will release The Rhino Records Story, by Harold Bronson... we are especially proud to note that Mr. Bronson has devoted an entire chapter to The Knack.

Featured Song

Download Flash Player to listen to songs by Doug Fieger

I remember one gorgeous night when he picked up my old Gibson and serenaded me with every Beatle song I asked him to sing. It was breathtakingly beautiful, etched in my heart for eternity.