Discography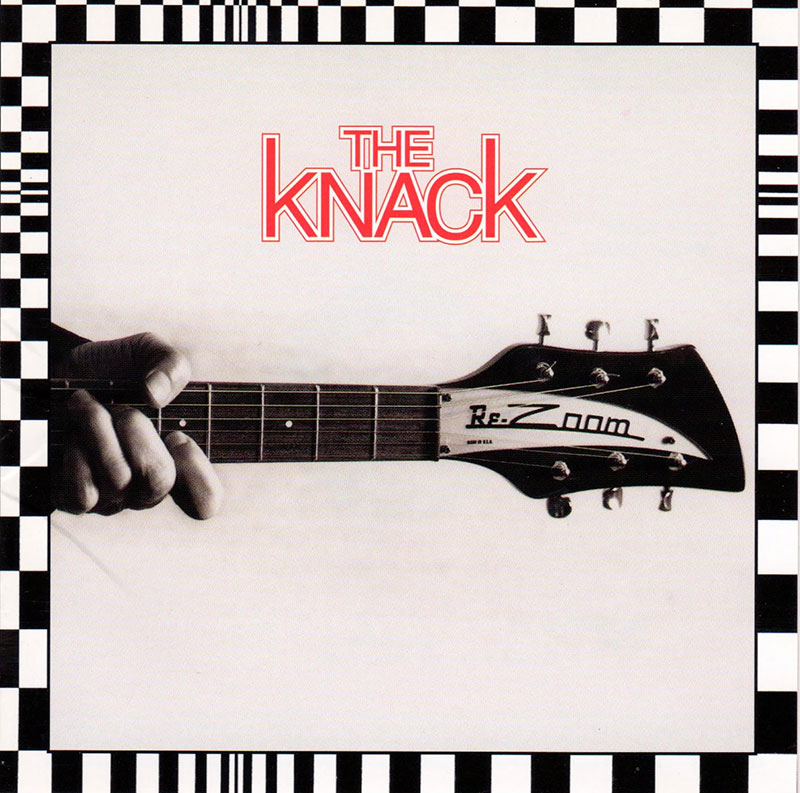 Released 2002
Zen Records/Smile 1290
Produced by Doug Fieger & Richard Bosworth
Doug Fieger: Lead Vocals, Rhythm Guitar
Prescott Niles: Bass Guitar
Berton Averre: Lead Guitar, Keyboards, Vocals
Terry Bozzio: Drums
ReZoom
The Knack
Pop Is Dead (Fieger-Averre)
Can I Borrow A Kiss (Fieger-Averre)
Smilin' (Fieger-Averre)
Ambition (Fieger-Lynch)
Mister Magazine (Fieger)
Everything I Do (Connell-Fieger)
Love Is All There Is (Fieger)
Terry & Julie Step Out (Fieger-Averre)
Harder On You (Niles-Averre)
You Gotta Be There (Fieger)
Good Enough (Fieger-Averre)
In Blue Tonight (Fieger)
Tomorrow (Niles-Averre-Fieger)
(All In The) All In All (Fieger-Leiber)
No Matter What (Ham)
Girls Talk (Costello)
Buy It Now:
Now after twenty one years and having produced, recorded and mixed five Knack albums and an album for the group Mystery Pop with Doug… I jumped at the chance to work with Doug again.

We have added a new section to our Home Page: Featured Song. Periodically we will be streaming selected tracks from Doug's catalog

Richard Bosworth, who produced the digital releases of both Sky albums, Don't Hold Back and Sailor's Delight, was interviewed recently by Harvey Kubernik for the Record Collector News

Featured Song

Download Flash Player to listen to songs by Doug Fieger

Doug was my best friend. There are only a small handful of people in this world who even know what the hell I'm talking about in all matters of life and pop culture.