Discography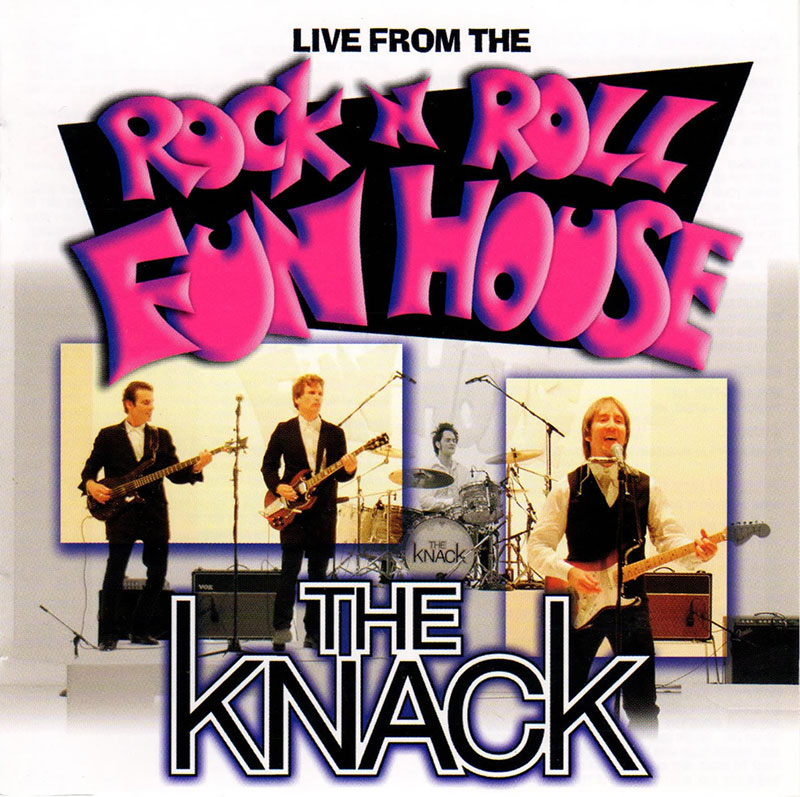 Released 2002
Zen Records / Image 1292
Produced by Doug Fieger and Richard Bosworth
Doug Fieger: Lead Vocals, Rhythm Guitar, Harmonica
Berton Averre: Lead Guitar, Backing Vocals
Prescott Niles: Bass Guitar
David Henderson as Holmes Jones: Drums
Live From The Rock 'N Roll Funhouse
The Knack
Pop Is Dead (Fieger-Averre)
Baby Talks Dirty (Fieger-Averre)
Oh Tara (Fieger)
Can I Borrow A Kiss (Fieger-Averre)
Another Lousy Day In Paradise (Fieger-Averre)
Good Girls Don't (Fieger)
One Day At A Time (Fieger-Averre)
Siamese Twins (The Monkey And Me) (Fieger-Averre)
Harder On You (Niles-Averre)
Sweet Dreams (Fieger)
That's What The Little Girls Do (Fieger)
(She's So) Selfish (Fieger-Averre)
My Sharona (Fieger-Averre)
(Havin' A) Rave Up (Fieger-Averre)
Tequila (Rio)/Break On Through (The Doors)
Buy It Now:
Even though the Knack have always been compared to the Beatles, they really were closer in spirit to early rockabilly (they even cover Buddy Holly's "Heartbeat" on Get the Knack)

A new book, The Grande Ballroom: Detroit's Rock 'N' Roll Palace, by Leo Early. Fans of The Knack and Doug Fieger will be thrilled to know that this publication will include photos and details about his first band, Sky, and his early days on the Detroit music scene.

This June 24th,a limited edition retrospective of works by Chris Wood will be released. Among the tracks will be "There In The Greenbriar," written by Doug. It's a great honor...

Featured Song

Download Flash Player to listen to songs by Doug Fieger

One night, Doug sent me off into the night with a Gretsch White Falcon. Now, I'm five foot six on a good day, so it never crossed my mind to play a 17" hollowbody. I'd never used a Bigsby in my life.