Discography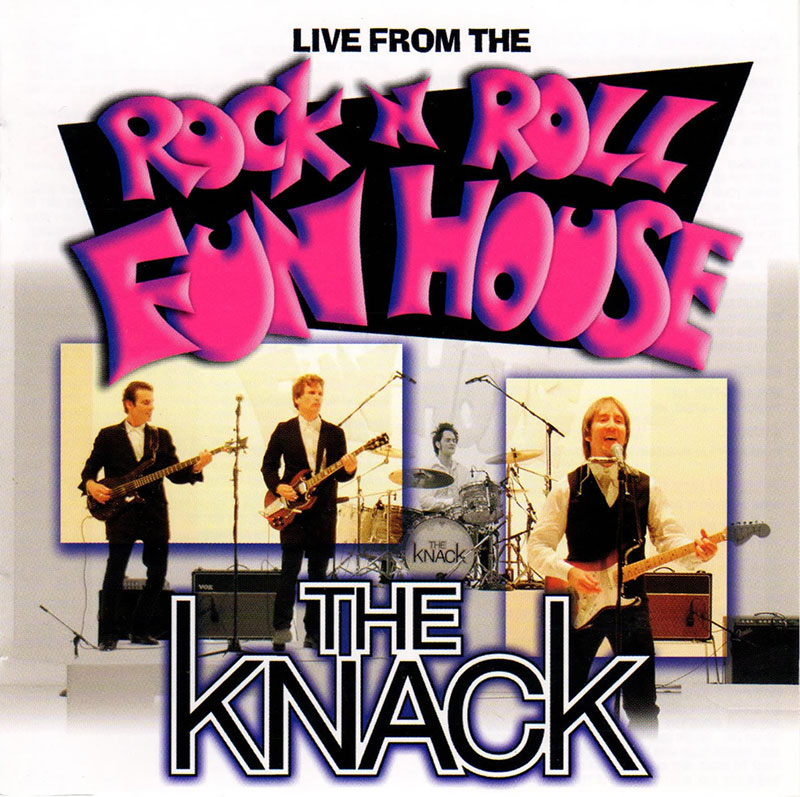 Released 2002
Zen Records / Image 1292
Produced by Doug Fieger and Richard Bosworth
Doug Fieger: Lead Vocals, Rhythm Guitar, Harmonica
Berton Averre: Lead Guitar, Backing Vocals
Prescott Niles: Bass Guitar
David Henderson as Holmes Jones: Drums
Live From The Rock 'N Roll Funhouse
The Knack
Pop Is Dead (Fieger-Averre)
Baby Talks Dirty (Fieger-Averre)
Oh Tara (Fieger)
Can I Borrow A Kiss (Fieger-Averre)
Another Lousy Day In Paradise (Fieger-Averre)
Good Girls Don't (Fieger)
One Day At A Time (Fieger-Averre)
Siamese Twins (The Monkey And Me) (Fieger-Averre)
Harder On You (Niles-Averre)
Sweet Dreams (Fieger)
That's What The Little Girls Do (Fieger)
(She's So) Selfish (Fieger-Averre)
My Sharona (Fieger-Averre)
(Havin' A) Rave Up (Fieger-Averre)
Tequila (Rio)/Break On Through (The Doors)
Buy It Now:
We are thrilled to announce today that our efforts have paid off and Don't Hold Back and Sailor's Delight will be released online, worldwide, on April 12, 2011, on the Zen Records label.

This February 14th it will, unbelievably, be one year since Doug broke on through to the other side.

Starting today through September 22, take advantage of incredible deals on CD & vinyl Knack releases.

Featured Song

Download Flash Player to listen to songs by Doug Fieger

I remember one gorgeous night when he picked up my old Gibson and serenaded me with every Beatle song I asked him to sing. It was breathtakingly beautiful, etched in my heart for eternity.