Discography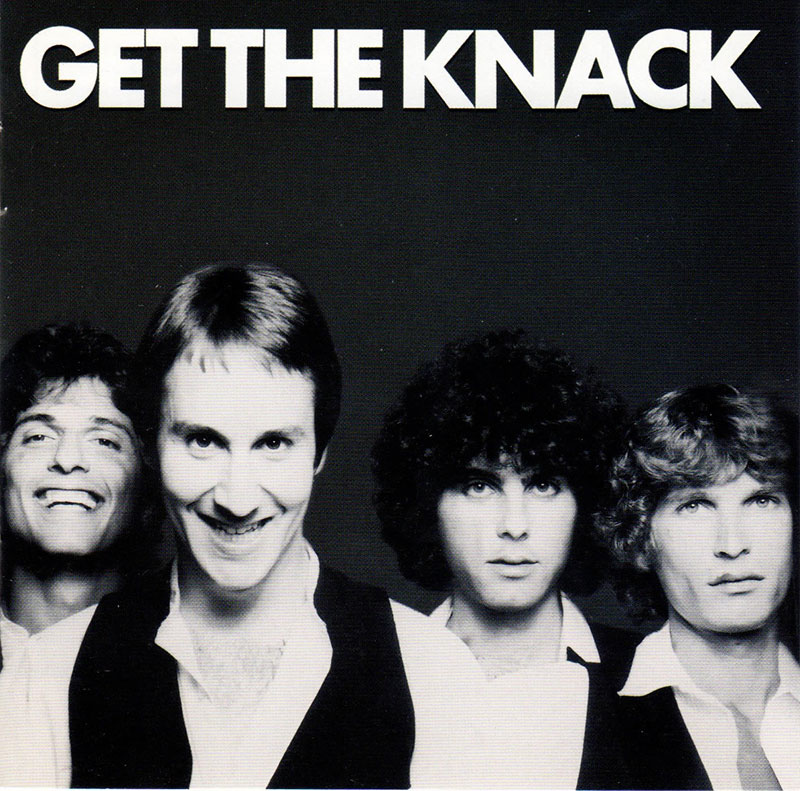 Released 1979
Capitol SO-11948
Produced by Mike Chapman
Doug Fieger – Rhythm Guitar
Berton Averre – Lead Guitar
Bruce Gary – Drums
Prescott Niles – Bass
Get The Knack
The Knack
Let Me Out (Fieger-Averre)
Your Number Or Your Name (Fieger-Averre)
Oh Tara (Fieger)
(She's So) Selfish (Fieger-Averre)
Maybe Tonight (Fieger)
Good Girls Don't (Fieger)
My Sharona (Fieger-Averre)
Heartbeat (Montgomery-Petty)
Siamese Twins (The Monkey And Me) (Fieger-Averre)
Lucinda (Fieger-Averre)
That's What The Little Girls Do (Fieger)
Frustrated (Fieger-Averre)
Buy It Now:
The family of Doug Fieger, lead singer of The Knack and co-writer of the #1 song My Sharona, is making available for the first time,Hankerings: A Tribute to Hank Williams by Doug Fieger

Last February 14th marked the 5th anniversary of Doug's passing… his brother, Geoffrey, and his sister, Beth, paid loving tribute

A new book, The Grande Ballroom: Detroit's Rock 'N' Roll Palace, by Leo Early. Fans of The Knack and Doug Fieger will be thrilled to know that this publication will include photos and details about his first band, Sky, and his early days on the Detroit music scene.

Featured Song

Download Flash Player to listen to songs by Doug Fieger

One night, Doug sent me off into the night with a Gretsch White Falcon. Now, I'm five foot six on a good day, so it never crossed my mind to play a 17" hollowbody. I'd never used a Bigsby in my life.