Discography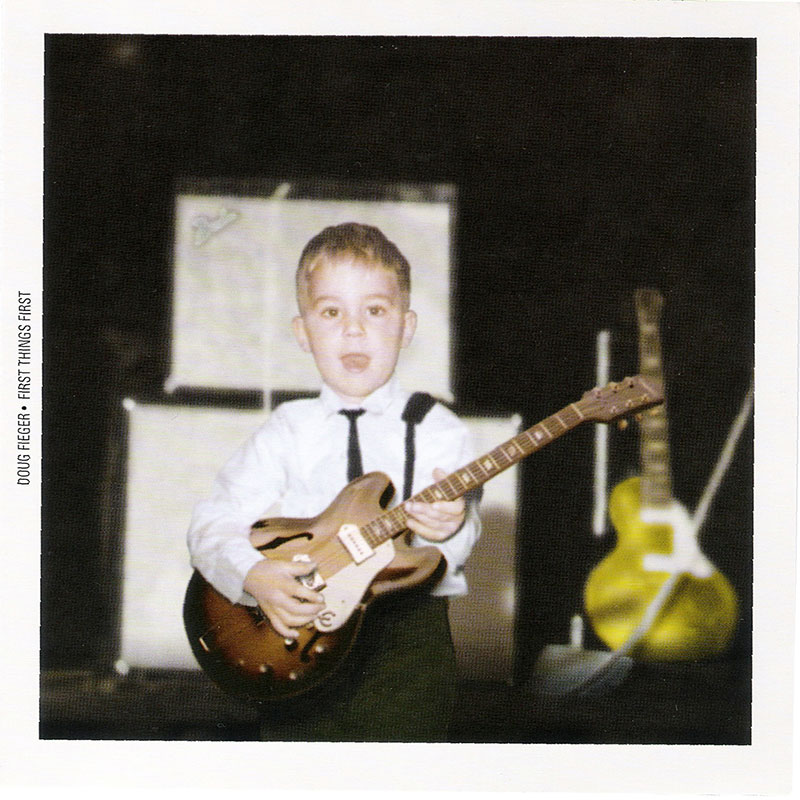 Released 1999
Zen Records
Produced by Doug Fieger & Don Was
Doug Fieger: Vocals, Acoustic & Electric Rhythm Guitar, Lead Guitar on "Praying For You", Some Bass
Rick Dufay: Lead Guitar
Jim Keltner: Drums & Percussion
Billy Ward: Drums
Don Was: Bass
Edward B. Kemper: Bass
Benmont Tench: Piano & Organ
Nicky Hopkins: Piano
Ray Manzarek: Piano & Organ
Billy Preston: Organ
Jeff "Skunk" Baxter: Pedal Steel Guitar
Jimmy Woods: Harp
Danny Johnson: Extra Guitar on "Shake Me"
Neil Rosengarden: French Horn
Michael Libow: Backing Vocal on "Lie To Me"
First Things First
Doug Fieger
Nothing's Easy (Fieger)
Shake Me (Fieger-Davis)
Wishing Doesn't Make It So (Fieger)
Ambition (Fieger-Lynch)
You Gotta Be There (Fieger)
Lie To Me (Fieger)
Praying For You (Fieger)
Without You (Fieger)
She Says (Fieger)
Right Of Center (Fieger)
We All Ride Alone (Fieger)
Hour Of The Storm (Fieger)
Love Hurts (Bryant)

For a review of First Things First click HERE
Buy It Now:
Besides tributes from the likes of Ringo Starr, Elliot Easton, Don Was and more, it [the website] makes Fieger's solo release, "First Things First," available digitally for the first time ever.

A new book, The Grande Ballroom: Detroit's Rock 'N' Roll Palace, by Leo Early. Fans of The Knack and Doug Fieger will be thrilled to know that this publication will include photos and details about his first band, Sky, and his early days on the Detroit music scene.

This November 15th, Capitol Records kicked off its year-long 75th Anniversary Celebration with ... Berton and Prescott as special invitees.

Featured Song

Download Flash Player to listen to songs by Doug Fieger

One night, Doug sent me off into the night with a Gretsch White Falcon. Now, I'm five foot six on a good day, so it never crossed my mind to play a 17" hollowbody. I'd never used a Bigsby in my life.