Discography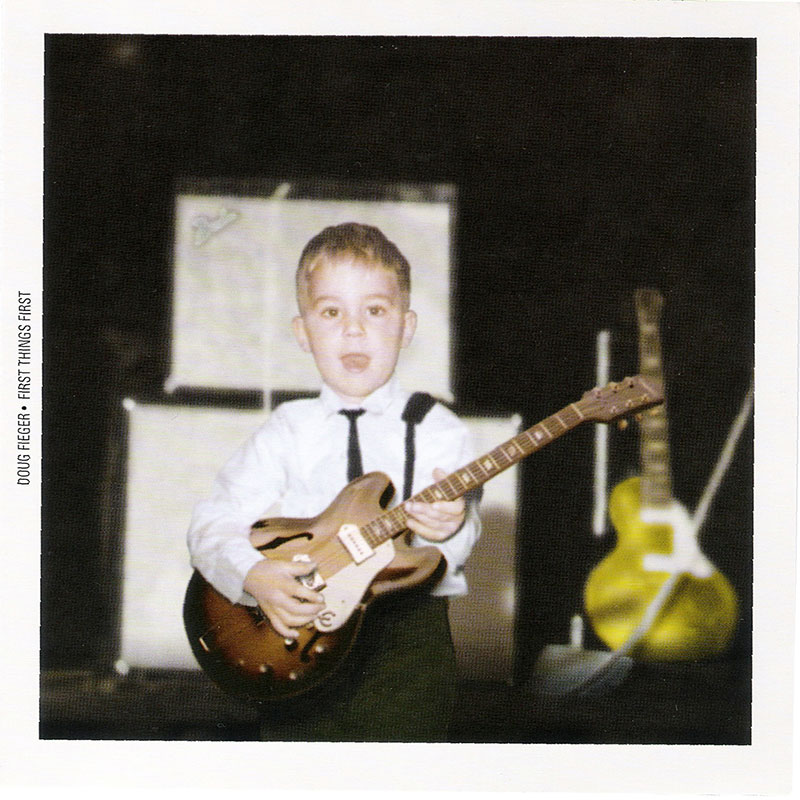 Released 1999
Zen Records
Produced by Doug Fieger & Don Was
Doug Fieger: Vocals, Acoustic & Electric Rhythm Guitar, Lead Guitar on "Praying For You", Some Bass
Rick Dufay: Lead Guitar
Jim Keltner: Drums & Percussion
Billy Ward: Drums
Don Was: Bass
Edward B. Kemper: Bass
Benmont Tench: Piano & Organ
Nicky Hopkins: Piano
Ray Manzarek: Piano & Organ
Billy Preston: Organ
Jeff "Skunk" Baxter: Pedal Steel Guitar
Jimmy Woods: Harp
Danny Johnson: Extra Guitar on "Shake Me"
Neil Rosengarden: French Horn
Michael Libow: Backing Vocal on "Lie To Me"
First Things First
Doug Fieger
Nothing's Easy (Fieger)
Shake Me (Fieger-Davis)
Wishing Doesn't Make It So (Fieger)
Ambition (Fieger-Lynch)
You Gotta Be There (Fieger)
Lie To Me (Fieger)
Praying For You (Fieger)
Without You (Fieger)
She Says (Fieger)
Right Of Center (Fieger)
We All Ride Alone (Fieger)
Hour Of The Storm (Fieger)
Love Hurts (Bryant)

For a review of First Things First click HERE
Buy It Now:
The family of Doug Fieger, lead singer of The Knack and co-writer of the #1 song My Sharona, is making available for the first time,Hankerings: A Tribute to Hank Williams by Doug Fieger

This February 14th it will, unbelievably, be one year since Doug broke on through to the other side.

The Knack's legendary gigs during the summer of 1978 had fans packing the clubs. For all of you who were not lucky enough to hear them live, raw and unsigned, this is your chance to experience the electric thrill of those days when The Knack was havin' a rave-up!

Featured Song

Download Flash Player to listen to songs by Doug Fieger

It is really because of Doug that I started playing guitar. Guitar is always something I thought I could never do. So at 42 years old, I thought, maybe I can do this...