The Knack & Omnivore Get High Praise
Posted on Thursday, May 28th, 2015 at 7:24 pm by Jim Falkenstein
The May 19th reissue of Zoom, with bonus tracks, new artwork and commentary by Berton and Prescott, has been generating some glowing reviews; helpful reminders that The Knack catalog is worth revisiting.
You can read some of these reviews by following the links below: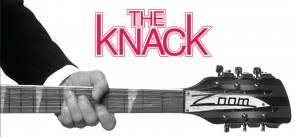 This entry was posted on Thursday, May 28th, 2015 at 7:24 pm and is filed under Uncategorized. You can follow any responses to this entry through the RSS 2.0 feed. Both comments and pings are currently closed.