Doug's, Berton's and "Joey's Song"
Posted on Friday, August 10th, 2012 at 8:59 pm by Jim Falkenstein
The Knack is proud to participate in the August 14th charity release of Joey's Song For Kids: Vol. 2 by donating a track on the CD, which raises funds for kids with special needs.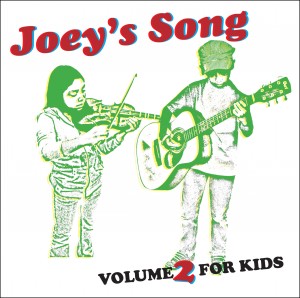 "The Spinning Song" has only been released previously as a bonus track on the Capitol Records 2001 reissue of Serious Fun.  Special thanks go out to Mike Gomoll for giving us this opportunity to be of service.  Please help support the cause by purchasing your copy today at JoeysSong.com.
This entry was posted on Friday, August 10th, 2012 at 8:59 pm and is filed under Uncategorized. You can follow any responses to this entry through the RSS 2.0 feed. Both comments and pings are currently closed.