Welcome to DougFieger.com
Posted on Monday, October 4th, 2010 at 9:16 pm by Jim Falkenstein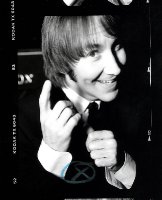 Call it a tribute site if you want, but please don't call it a memorial. In these pages Doug's music and humor live on.
This site was originally conceived as a platform to help spread the word about the online digital launch of Doug Fieger's unreleased recordings (First Things First, available October 5th!).
But with the input and support of überfans Lee Lodyga and Sue Weber, and in the creative hands of Anthony Meeks & Andrew Meeks, the project quickly took on a life of its own, because that's what it celebrates. A life. Doug's life. Onstage, backstage and off stage. A life spent in constant creative and spiritual pursuit. A life spent surrounded by music… and friends.
Here we supply the music. And by coming to this site, you're supplying the friendship. Please come back often.
- Beth Falkenstein
This entry was posted on Monday, October 4th, 2010 at 9:16 pm and is filed under Uncategorized. You can follow any responses to this entry through the RSS 2.0 feed. Both comments and pings are currently closed.