The Knack's Round Trip turns 29
Posted on Monday, October 4th, 2010 at 8:23 pm by Jim Falkenstein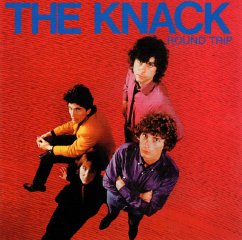 "Step out of your shoes and dive in!" The Knack's Round Trip turns 29 years old on October 15.
"We wanted to take it to the next place with Round Trip. It wasn't gonna be black-and-white anymore, we were gonna add some color to the mix" according to Doug Fieger.
The album was produced by Jack Douglas – fresh off his work on John Lennon & Yoko Ono's Double Fantasy – and it was unlike anything the band has delivered before. Forays into jazz and psychedelia mixed with the power-pop The Knack were so good at. Featuring appearances from jazz legend Tom Scott, Flying Burrito Brother "Sneaky Pete" Kleinow, Flo & Eddie of The Turtles and the Chicago horn section, it is now revered as one of the band's finest works.
Round Trip got a digital release in June of 2010 and physical copies of this hard to find classic are available at Knack.com.
- Lee Lodyga
This entry was posted on Monday, October 4th, 2010 at 8:23 pm and is filed under Uncategorized. You can follow any responses to this entry through the RSS 2.0 feed. Both comments and pings are currently closed.